July 20, 2022

I co-authored the chapter
Virtual Reality and the "Empathy Machine": Immersive Media Literacy and Social Justice Activism in Media Literacy, Equity, and Justice
published by Routledge.
June 2022,
Presenting my paper
The Emperor's New Clothes From Y2K to Virtual Fashion
.

September 2021,
The new digital art festival NEW NOW will take place for the first time in fall 2021 on the grounds of the UNESCO World Heritage Zollverein in Essen and online. I will be giving a talk/workshop on Cultural Foreclosure: The Virtual Reality Mediation.




June, 2021
Presenting my paper Hyper Conviviality: Demystifying the White Savior Complex through Virtual Reality.

December, 2020
Techstars Startup Week
at Sacred Heart University is a celebration of the region's innovation and startup ecosystem. Thank you for joining me!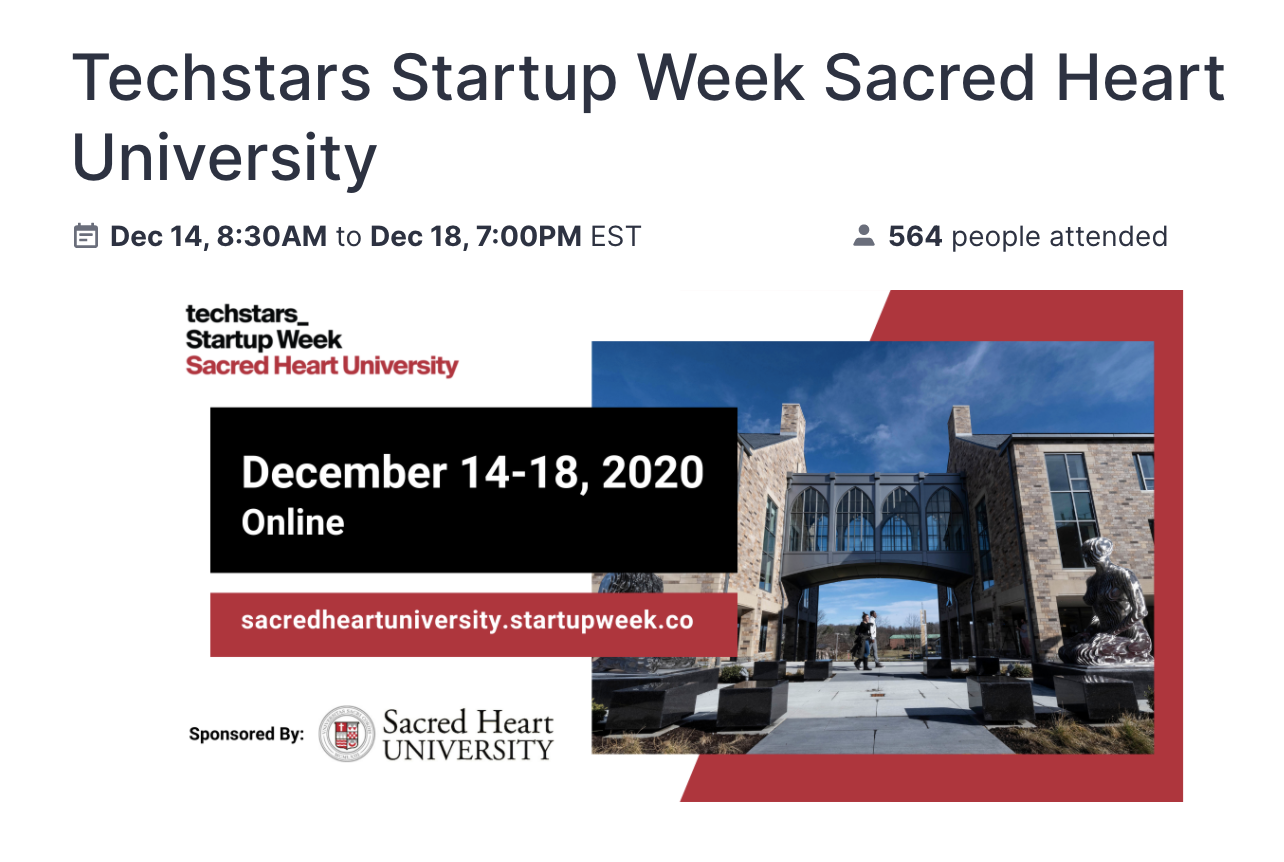 June, 2020
Introducing the NeXReality Lab that I founded. Read the full article here.


December, 2018
Glad to be able to talk about my research in VR with the university community. Read the full article here.


October, 2018
Join me for a conversation in Storyingtelling in VR at NYVR Expo on Thursday, October 25, 2018: 4:15 PM - 5:00 PM, at at the Jacob Javits Center in New York City!



June, 2018
It was such a blast working and presenting work as Sonar+D Innovation Creator with a group of incredibly creative and inspiring people!


June, 2017
Artist-in-Residence at Fusion Art Gallery in Turin, Italy


May, 2017
Blessed to be invited as the artist in residency at The Auxiliary in Tees Valley, UK.



February 15, 2017
I'm pleased to share that I am one of the four selected artists of the third round of Kooshk Residency, happening in May 2017 in Tehran, Iran.



October 18, 2015
I'm honored to be featured by The Wood Word. Read the full interview online.

June 29, 2014
Glad to be part of the Interactive Mappathon:showcasing interactive artworks made by Mappathon participants,
Reverse Gallery, Brooklyn, NY
, 06:00 PM - 8:00 PM
May 05-07, 2014
Presenting Forms and Voids: Contemporary Live Audio-Visual Performance on CINE CRI '14: On Cinema and Politics,
Istanbul, Turkey.

April 12, 2014
Screening two early films of mine, "Silent" and "Sunday 3:05" in Super 8! A night of Super 8mm films made by Asian Women Filmmakers. Full Frame Theater, Durham, NC, U.S.A, at 7.00 PM

April 06-26, 2014
My installation "Unstable...Summer..." is included in the exhibition BORDERLAND: hidden identities & forbidden desires. Opening Receptions: April 05, 2014 at Club Nàutico De Zaragoza, Spain, at 07.00 PM / April 11 and 26, 2014 at MECA Mediterráneo Centro Artístico, Spain, at 07.00 PM

April 06, 2014
Performing live audiovisual piece "W.R.O.N.G Experiment I&II" at the Carrack Modern Art, Durham, NC, U.S.A, 08.00 PM-10.00 PM

March 21-April 18, 2014
Featuring my installation "Unstable...Summer..." in the exhibition Variable Imprints. Opening Reception: March 21, 2014, at Power Plant Gallery, Durham, NC, U.S.A, 05.00 PM-10.00 PM

Feb 28-March 01, 2014
Collaborating with Robin Gee & Sugarfoote Productions on a piece called "Finding home". It's a improvisational piece featuring spoken word artist, musician, dancer and I as a live visual artist. We are performing both nights at UNCG Dance Theater, Greensboro, NC, U.S.A, at 8.00 PM



November 2013

You can now read my Interview with

LandEscape Art Review

online.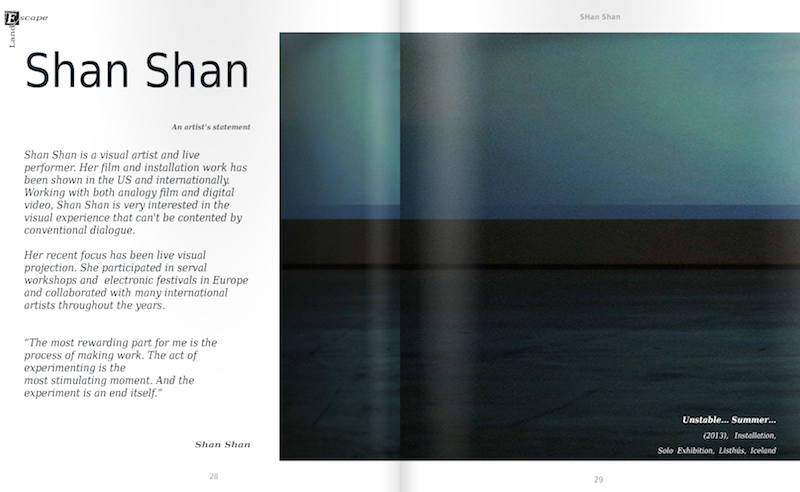 July 16- July 17, 2013
My solo exhibition Unstable...Summer... at
Gallery Listhús, Ólafsfjördur, Iceland
. Opening Receptions: July 16, 7.00pm-9.00pm/ July 17, 5.00 PM-7.00 PM
July 26, 2013
Barbagianni's Electronic Experience: A project of performing art and live electronics, on-site and streaming from New York. A critique of virtual reality and cyber space. With Johann Merrich, Shan Shan, Ilaria Pasqualetto, Aldo Aliprandi, Stefano Baldan, at
TREeSESSANTA ° - Association, Italy
. 9.00PM in UTC+02